16 Anti-Aging Creams and Serums that Reduce Wrinkles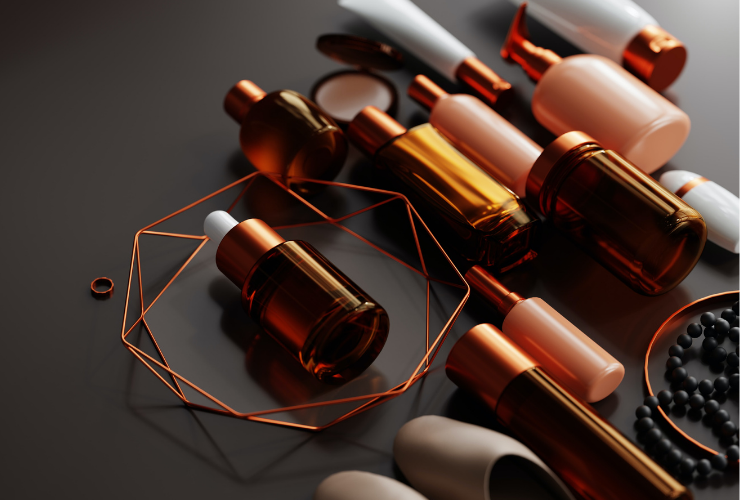 Everyone loves to look young! There is no gender nor age in starting to invest for your skin. Keeping the youthful glow doesn't mean you need to involve in any expensive cosmetic surgeries. There are actually affordable anti-aging products that'll help your skin stay young.
A good anti-aging cream and serum can help your skin look firmer, brighter, smoother, and younger. Remember that not all anti-aging products deliver on their promises. So, it is essential to know your skin type and what type of formula works best on it.
Choosing the right anti-aging skin products for you is not as easy as 1-2-3. As a result, you need to be careful about the products you will put on your skin. Here are factors that you need to consider first before using anti-aging products to your skin:
- Retinoids (vitamin A derivatives) - promote cell turnover, help to even out skin tone, and stimulate collagen production.
- An antioxidant like vitamins C and E - helps in the fight against free radicals.
Dehydrated skin or live in a dry and cold area: use a rich cream. It is more appropriate for your regimen.
Here are 16 anti-aging products that reduce wrinkles.
AFAs Restorative Gel Max is a potent gel that helps to improve texture, overall tone, and pigments. It reduces fine lines, increases collagen production, mitigates damage from free radicals, and restores the skin's proper moisture balance.
This product is suitable for all skin types. It improves acne, wrinkles, dull skin, and more. The Restorative Gel Max is perfect for maximizing the skin-correcting benefits of low pH. It also effectively guard against irritation and redness. It improves the appearance and condition of pores.
When using the product, begin with either Gel Mild or Acne Care. They formulate with the lowest concentrations of highly potent afaLUXE™. After cleaning, apply no more than a dime-size amount of gel onto your hands. Rub to distribute evenly, then apply to the entire face. If you're a first-time user, leave it for 2 hours, and after, rinse. If there is no irritation within one day, future applications may be left overnight. Stop using the product if irritation occurs.
Invest in your skin with the right product. Sunscreen is not enough to treat DNA damage due to UV radiation. Photozyme DNA Youth Recovery Facial Serum is perfect for those who love to improve the health of their skin. It delays the sign of aging, including sun damage, and patients with a history of pre-cancerous lesions or skin cancer. The serum is a topical product that combines 3 different DNA repair enzymes. It delivers in a light and non-greasy formula that you will love.
In addition, Photozyme uses DNA Liposome Technology™ in delivering DNA repair enzymes to skin cells. It signals the body's natural repair process to repair damage caused by UV radiation. It also helps to reverse and prevent skin aging. RejudiCare Photozyme can be added to any skincare regimen to give you healthier and younger-looking skin.
Are you looking for an excellent anti-aging cream? The Max Stem Cell Contour Crème of Image Skin Care is just perfect for you!
The advanced gel-crème disobey the visible effects of gravity. Its formula contains the newest anti-gravity peptide and lipo-filler. It helps to counteract the saggy appearance of skin. It also restores the firmness and volume of your skin.
It creates an instant moisture-melting effect with nourishing oil microdroplets. The microdroplets plump up the appearance of lax skin—the nutrient-dense plant stem cells derived from orchid and iris flowers that help to restore facial firmness.
The product is under microburst technology. It is a patented delivery system that protects the potency and purity of ket ingredients. It is best for aging skin, wrinkles, fine lines, dry and sensitive skin.
Here is a kit that you will love! IS Clinical - Pure Renewal Collection Kit is perfect for defeating those signs of aging. It is ideal for your small travel or quick weekend gateway. You still take care of your skin even if you are far from home. It is so handy, and you can stay beautiful and look young.
The kit has a deep cleansing without drying the skin out. It reduces fine lines, wrinkles, overall tone, and acne. Stimulates collagen, firming and tightening skin with antioxidant protection. It also has a pure Vitamin E SPF that gives superior water-resistant, broad-spectrum UVA/UVB protection.
Collection contains :
1. Cleansing Complex (180 ml / 6 fl oz)
2. Active Serum (15 ml / 0.5 fl oz)
3. Youth Complex (30 ml / 1 fl oz)
4. Eclipse SPF 50+ (100 g /3.5 oz)
Rejudicare Synergy brings you Retinol Night Gel SRX! A new stabilized form of Retinol will quench your skin with vitamin A. It is an anti-wrinkle product made to give you healthier, smoother, and younger skin. The gel formulates stability and continuous release of the actives during the night.
Retinol SRX night gel utilizes an optimal amount of Retinol at 0.35%. You can also use the gel to step up from Retinol SRX Mild. When applying, put a small amount in the desired area every night. Follow the instructions from your skincare professional. The Retinol SRX night gel is suitable for all types of skin.
Benefits :
1. Anti-wrinkle
2. Promotes healthy skin
3. Reduces surface roughness and scaling
4. Evens skin tone
5. Provides smoother, healthier, younger-looking skin
6. Improves overall complexion
7. Is non-irritating and non-greasy
Age SIGNeS Corrector Correcteur de Rides is an instant wrinkle filler solution. Gently apply the roll-on applicator to help diminish your wrinkles on the face and neck.
See the magic in only 2 minutes! It will visibly erase the wrinkles. It will plump up smile lines, smooth forehead, and rejuvenated eye contour. For 1st application, you can already see its effectiveness. There is an average reduction in wrinkle deepness of - 42% and a maximum decrease of - 49.5%.
The key ingredients are Vitamin E, Shea Oil nourishes, and Hyaluronic acid.
The dermo-balls smoothen out the wrinkles. The pressure applied by it to each side shifts the connective tissue. Hyaluronic acid restores quality to the skin tissue. It expands upon contact with the moisture in the skin. Moreover, it gives a rejuvenating effect down to the heart of the wrinkle. It creates a more solid base, reinforcing the elastic fiber network. The Dynalift firms, Vitamin E (an anti-free radical and antioxidant), and Shea Oil nourishes, restructures, and softens - soothes.
Germaine de Capuccini's correction cream lines fight wrinkles from within. An advanced anti-wrinkle treatment reduces their length, depth, expression lines, and wrinkles.
The correction cream is in 2 textures: rich and silky texture for dry skin and a lighter texture for normal skin. Both of these are quickly absorbed and leave no oily residue. It is perfect as a make-up base.
The key ingredients are exclusive Pro-Collagestine-Fill Technology, Soya proteins, and Micro-Dermoxine Complex.
When using the product, spread it on the face and neck; record serum lines/wrinkles after the Correction. It is suitable for skin with first expression lines and wrinkles.
Vital C Hydrating Anti-aging Serum gives you the best-selling comforting serum!
The IMAGE Skin Care formulates a hydrating anti-aging serum that immediately soothes dry skin. Vital C Hydrating Serum nourishes the skin to create a youthful glow. It softens wrinkles, protects skin against oxidative damage, and supports collagen. It fights the visible signs of fatigue and stress that usually appear in aging skin. It formulates without parabens, mineral oils, phthalates, synthetic dyes, and artificial fragrances.
Furthermore, it helps to fight dark spots uneven and discoloration tone. It locks in hydration with hyaluronic acid. Imparts the noticeable glow and brightness. It provides an antioxidant defense against daily skin stressors.
It is suitable for all types of skin and the followings :
dehydrated skin, sensitive and redness-prone, sun-damaged or sunburned skin, and oily or acne-prone skin.
Correction record serum lines/wrinkles from Germaine de Capuccini is an exclusive serum for skin with first expression lines and wrinkles. You can use it on the face, neck, and décolletage. You apply it before the Correction cream lines/wrinkles. It is best for those who want to increase their collagen and elastin production. The serum helps in minimizing expression lines and wrinkles. It has a gentle lifting effect that transforms where skin's relief is smooth.
Correction serum lines/wrinkles are rich with a high concentration of Micro-Dermoxine Complex, Pro-Collagestine-Fill Technology, and Soya Proteins.
Here is an anti-aging product that gives long-term improvements to aging skin. The Youth Complex has a unique blend of potent antioxidants, innovative natural hydrators, and more. It has mixed fruit acid extracts that enhance exfoliation. It also smoothens your skin and maintains younger-looking skin.
The product provides tons of benefits for our skin. It is paraben-free, firms, and tightens skin. It also provides antioxidant protection and gives a long-term glow.
Youth Complex has rapid initial hydration for plumping fine lines and wrinkles. This anti-aging product is also clinically proven to stimulate the production of fundamental support structures. It has vital hyaluronic acid ingredients, white willow bark extract, and mixed fruit acid extract.
Let us rewind the minutes, hours, days, and months of damage that stress brings to our skin. The IS Clinical Youth Intensive Creme is here to treat your skin from exhausting mornings and nights that wreaks havoc. It formulates to provide your face with 24-hour hydration through a rich and protective cream. It restores your naturally younger skin.
The cream is an everyday regimen that is perfect for defying the fine lines and wrinkles. This age-defying formula scientifically combines the pure and most effective botanically-derived moisturizers. It also has antioxidants, resurfacing acids, and growth factors. It is clinically proven to show visible results in firmer, smoother, more radiant, and youthful skin.
Moreover, it is paraben-free, increases visible collagen production, and gently exfoliates for increased vitality.
You deserve overnight treatment from an exhausting and stressful day to stay looking young. This skin-aging night cream will be your comforting cream every night. It is precisely perfect for mature skin whose cellular and renewal recovery is compromised. It attenuates the depth of the expression lines and wrinkles.
Radiance DNA Night Cream repairs DNA damage caused by UV radiation. It synchronizes the skin's renewal during sleep. Wake up in the morning, and see smoother, firmer, and well-rested skin. Essential in fighting skin aging to maintain younger-looking skin.
It is satisfying to see improvements as you take care of your skin. Using an appropriate anti-aging cream is like heaven. Simone Mahler formulates a cream that will treat your wrinkles and other flaws.
Decrisp'line Cream helps restore the skin's natural dynamism and protects against external threats. You don't worry about free radicals, UV rays, and more for this. Cream fights for that. It is soothing and relaxing to use. Your skin will be smoother and have a more radiant glow. Use the product the time your skin shows the first sign of aging.
Invest early in taking care of your skin to avoid wrinkles and any skin damage. The IMAGE Skin Care offers you the Max Stem Cell Wrinkle Smoother to aid your worries.
This multi-action serum combines smoothing polymer, wrinkle-fighting peptide, and plant stem cell technology. The wrinkle smoother reduces the appearance of fine lines and creases in the face. The serum is clinically proven to decrease wrinkle depth and smoothness of expression lines. It is suitable for aging skin, fine lines, dry wrinkles, and sensitive skin.
Luzern Laboratories' Nuit Retinol Crème Intensive will rejuvenate your skin overnight.
The luxurious night cream harness the incredible transformative power of Retinol, Peptides, and more. It will keep your skin younger while sleeping. Your skin will become brighter, hydrated, and smoother. The cream contains Multi-Fermentation Complex, a robust, fast-penetrating broth of oxygen, peptides, enzymes, and more.
The ultra-rich replenishing crème helps you look fresher, younger, and glowing. It reduces wrinkles while improving the quality of your skin texture. It brightens and gives a more even skin tone. It is a natural-based night cream that helps to infuse skin hydration. In addition, it has a sense of moisturization that you can't find anywhere else. It leaves your skin free from greasiness, sagginess, and dryness.
Taking care of your skin doesn't have any specific age limit. Real women without fear of aging proudly show excellent signs of aging. Timexpert SRN Pro 60+ Extra Nourishing Cream has a rich and silky texture good for women whose full of vitality.
The nourishing cream is perfect for the skin of 60 years onwards. Having dehydrated, mature skin and skin with hormone deficiency typical of menopause is not a problem here. The intensive cream addresses issues of Dry Skin. Lack of Comfort. Incapacity of defense and regeneration. Flaccidity. Lines and wrinkles. Dark spots and dull skin. You have no fear in the Timexpert SRN Pro 60+ Extra Nourishing Cream!
Aging is inevitable, but it doesn't mean that we can't do something to have healthy and younger-looking skin. Seeing your skin looks young at higher age is satisfying.
Wrinkles, fine lines, dark spots, and more due to stress and aging are not a problem anymore. We can help them by using the appropriate products. We can find many anti-aging products in the market that can sustain our needs. Look for the one that your skin needs and see the visible effects. All the products above are trusted by a dermatologist and clinically proven to aid wrinkles and more. Check these anti-aging skincare products and embrace the amazing benefits you'll experience.
MORE POSTS YOU MAY LIKE